Clearvac Engineering Asia's top 10 superyacht crew gadgets for 2023:
As a crew member aboard a luxury superyacht or cruiseliner, it's crucial to ensure that guests receive the most exceptional, upscale experience possible. However, that doesn't mean you can't also enjoy some high-tech toys while on board. With various cutting-edge gadgets and accessories available, you can enhance your work and leisure time, making the most of your time spent at sea.
In this article, we'll explore some of the must have gadgets for crew members. Whether you're seeking noise-cancelling wireless earbuds, eco-friendly solar-powered devices, or underwater scooters for exploring the ocean depths, we've got you covered. So, let's dive in and explore the best gadgets to help make your time onboard even more exciting! 
Check out these recommendations!
1. First up, noise-cancelling earbuds are a must-have for crew members who want to relax and block out distractions during their downtime. The Sony WF-1000XM4 earbuds offer exceptional sound quality and noise-cancellation technology, making them perfect for listening to music, watching movies or making phone calls without any interruptions. Imagine relaxing with your favorite playlist while taking in the breathtaking views from the deck or catching up on a movie in your cabin during your downtime – all without disturbing your colleagues.
2. Drones have become increasingly popular among superyacht crew members as they offer a fantastic way to capture stunning aerial views of the yacht and surrounding scenery. The DJI Mavic 3 drone is perfect for this task, with its exceptional camera and long battery life. You can capture the beauty of the sea and the yacht as you cruise by, or take group pictures with your fellow crew members during your downtime.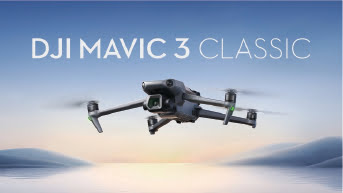 Continuing our top 10 superyacht crew gadgets for 2023
3. Electric scooters are a convenient and enjoyable way for crew members to get around large marinas or make quick trips ashore for supplies or meals. The Segway Ninebot Max is an excellent option, as it has a long battery life and can travel up to 40 miles on a single charge. Imagine zipping through the marina to arrive at a meeting on time or exploring a new port during your free time.
4. Virtual reality headsets provide an immersive entertainment experience for crew members seeking a break from reality. The Meta Quest 2 is an excellent choice, allowing you to explore new worlds and play games while feeling like you're there. Imagine taking a break from your duties and escaping to a virtual reality island paradise or unwinding with a game of Beat Saber.
5. Wireless charging pads are a game-changer for superyacht crew members who want a convenient way to charge their devices without cords and cables. The Belkin Boost Charge Pro can charge up to three devices at once, making it perfect for crew members with multiple devices that need charging. Imagine being able to charge your phone, smartwatch, and earbuds all at the same time, without any messy cords to deal with.
6. If you're a coffee lover, a portable espresso machine like the Wacaco Nanopresso can be a game-changer. With this device, you can enjoy a freshly brewed espresso shot at any time, no matter how far you are from land. Imagine starting your day with a delicious espresso while doing tender runs after a long night on watch or taking a quick break during a busy day to recharge with a high-quality shot of espresso.
7. For environmentally conscious crew members, solar-powered gadgets like the Anker PowerPort Solar Lite are an excellent way to reduce your carbon footprint while still enjoying modern technology. This device allows you to charge your devices using the power of the sun, so you can stay connected without relying on traditional power sources. Imagine charging your phone while admiring the beautiful sea views without harming the environment.
8. 360-degree cameras are perfect for capturing the beauty of the yacht and its surroundings. The zx is an excellent choice for crew members who want to share their experiences with friends and family back home. This camera allows you to shoot from all angles, providing an immersive and breathtaking view of the sea. Imagine capturing a stunning sunrise or sunset in 360-degrees to share with your loved ones.
9. For an unforgettable underwater experience, the Sublue Whiteshark Mix underwater scooter is a must-have gadget. This device offers a thrilling and fun way to explore the beautiful underwater world around you, perfect for crew members looking for adventure. Imagine diving into the sea and exploring coral reefs or chasing schools of fish on this exciting underwater ride.
As a crew member, you work hard to ensure that everything runs smoothly on board. But it's important to remember that your downtime is just as valuable as your working hours.
Indulging in a little bit of R&R can be a great way to unwind and recharge your batteries, refreshed and ready to tackle whatever comes your way.
10. The last of our top 10 superyacht crew gadgets, for 2023 is an absolute showstopper – The luxurious and versatile Garmin MARQ® Captain smartwatch 2. This timepiece is more than just a watch – it's an exquisite accessory that will make you stand out among your peers.
Meticulously crafted with precision and sophistication, the MARQ® Captain smartwatch is the epitome of luxury and style. Its sleek and striking design exudes confidence and power, making it the perfect accessory for any crew member who wants to make a statement.
But the MARQ® Captain isn't just a pretty face – it's also packed with features that will revolutionize your yachting experience. With GPS capabilities, navigating through unfamiliar ports and locations is a breeze. Its advanced fitness tracking features let you monitor your health and fitness levels while on board.
But that's not all – the MARQ® Captain also has cutting-edge marine features, such as tide data, anchor alarm, and boat speed, making it an essential tool for any crew member who wants to stay ahead of the game.
With its exceptional quality, sophisticated design, and advanced features, the Garmin MARQ® Captain smartwatch is the ultimate accessory for superyacht crew members. So seize this opportunity to own this stunning piece and be the envy of your fellow crew members.